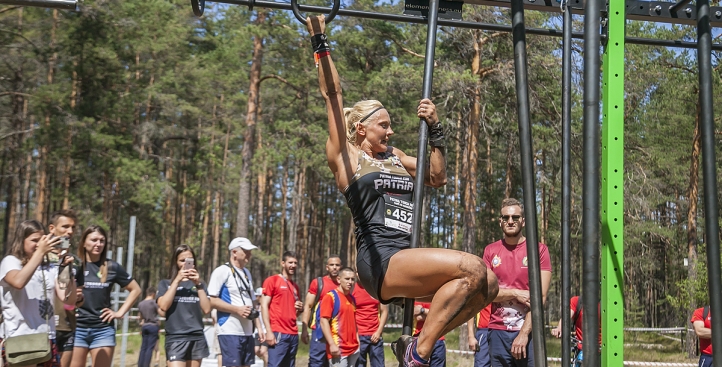 Participate in Patria Tough Run 2019
Patria Tough Run
The race reveals the best of the participants - intelligence, endurance, courage, optimism and joy of life.
Overcoming unusual, psychologically challenging obstacles distinguishes Patria Tough Run from existing races as «Stipro skrejiens», «Drosmes skrejiens», «Lacplesa kross» or «Karostas mezgls».
One of the goals of the race is to unite the Latvian society with the NAF and NATO soldiers, which will promote the awareness and interest of the population in the NAF by promoting a comprehensive national defense model.

Obstacle as a challenge
Race will create vivid emotions and challenges, when participants while on the move, will have to develop their own tactics, how to overcome the combination of successive obstacles more ergonomically and effectively.

Pleasure to overcome my "can't"
This idea can be set as a leitmotif for participating in the Patria Tough Run's centenary race. The action of 2018 confirmed that the thrill and enthusiasm with what the participant is taking active action from overcoming his "can not" is more important than victory.
Atpakaļ